Why live with us Offer of apartments News
Living on the doorstep of nature
Unlike all other projects, with us you live right in the park. The project, consisting of smaller apartment buildings, is designed to naturally connect with the park, which surrounds it. The houses are separated by a green quiet areas which often complement playgrounds and sports fields.
Clever and stylish living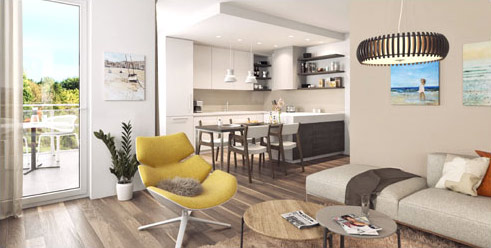 We place a great emphases on thoughtful and functional layout of all our apartments. The results of our effort are an increasing interest and satisfaction of our clients. Then it is up to you how you'll individualise a new home by furniture and equipment. You can get inspired by our new sample apartment or thoughts of interior designers.
Living where everything is close at hand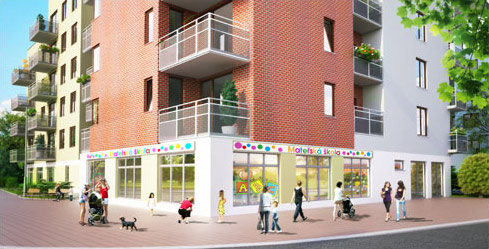 In our free time we prefer family, loved ones, our interests and relaxation. That's why all the necessary shops and services are situated directly in park or nearby. Parents will also appreciate another municipal preschool located in one of our new buildings. Thanks to the excellent transport reachability you can get to the centre of Prague from Čakovický park within half an hour by car and public transport.
---
Všechny byty jsou prodány.
Check out our other projects and maybe you choose your dream home right there.
Thank you for your interest.
News from Čakovický park
The house numbers and land registry number has been assigned to the new building in Theinova street in Čakovický park.

Čakovický park offers new apartments in highly energy-efficient building (A – Azalka)
---